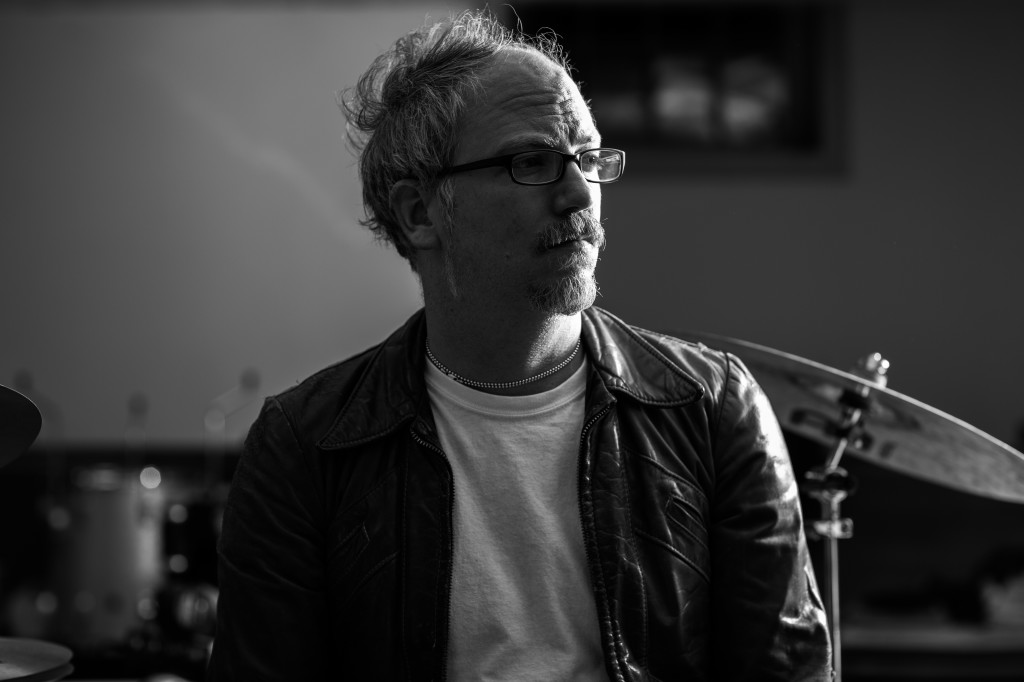 ————
Blake took what I already knew about drumming and turned it completely upside down. He will make you look at drumming from an angle you didn't know existed – He knows his stuff – but more importantly, he makes learning fun.     -Jay Mongiello
 A lot of sports fans talk of their dream teams. Well I'm a musician and couldn't give a damn about sports. My Joe Namath is Miles Davis. My Wayne Gretsky is Frank Zappa. And my Mickey Mantle is Blake Fleming. Simply put, if I could choose from all the drummers in the world, past and present, to play on an album, I would chose Blake Fleming. Talk about a clutch player! I've seen him do in one take what would take mere mortals hours of studio time to master. I can't think of anyone else who is just as effective playing with a singer songwriter as he is with a prog band, punk band or jazz group. Who else do you know is equal parts Moe Tucker, Billy Cobham and Tony Williams? A true artist, and a personal hero.                    -Joe Ferrara
Blake taught me more about being a disciplined musician than any other teacher I've had. This allowed me to not only grow as a player with the material he had me working on at that moment, but also allowed me to look back on work from my previous studies with this new discipline. Blake opened me up to the idea of the drum kit as an intricate instrument with a massive array of sounds and textures, not simply something used to keep a beat. Blake's down to earth and often humorous teaching style, combined with his incredible command of the material he teaches, and the percussion world as a whole makes for an ideal learning environment. I highly recommend taking lessons with Blake, he will expand your consciousness of music, drums, and life.     -Emmett Rozelle
I've always said that Blake is the best teacher I've had in any field, music or otherwise. He takes a legitimate interest in the growth of his students and uses a "teaching to fish" approach as opposed to just "giving a fish," as lesser instructors are dangerously complacent with. No amount of studying or hard work can beat true passion. That is what Blake has for the art of drumming and what he imparts onto his students. The lessons are as much a course in drumming as they are in work ethic and dedication. He helped me take the biggest musical step of my life and as a result I am able to now pass his teachings along to my own students. I owe Blake the lifestyle that I am currently able to live and will be forever grateful that our paths crossed.     -Luke Markham
Blake Fleming came to teach at SUNY Oneonta during my senior year. Until then, I had taught myself how to play the drums, and was somewhere in between mediocre and terrible. In one year of lessons with him, he taught me soooo much valuable knowledge about drumming, connected a million dots, and really and truly took me to a much higher level of skill. Not only that, but he is one of the kindest and most intelligent people I know, and through his drum lessons, I actually came to better understand not only drumming, but also life! I'm not just blowing smoke when I say that he is literally the perfect teacher… he will work you and make sure you improve, while still keeping the environment fun and enjoyable. If you are at any skill level and looking for a drum teacher…do not pass up an opportunity to study with this freakin master.  -Mike Finger
The lessons I took from Blake are proving to be invaluable in my drumming career. His technical and musical mastery of the drums, and his ability to articulate it into the lessons were and are truly inspirational. I will always be grateful for his encouragement and knowledge.     -Hana Mess
You'd be hard pressed to find a better source of inspiration for not only drummers, but all musicians. Blake not only gave me tools to become a better musician, he opened my mind and showed me a path I would have otherwise never found.                  -Zach D'Amico
I took lessons from Blake from the time I was 14 until I was 21. Now, 18 years later, I am still working on what he taught me. Blake Fleming is constantly evolving his skills, and is the only "master" musician I have been fortunate enough to study music with.                    -Christopher Padgett
For a couple of years, whenever Valient Thorr had a show in NYC, I would sneak off and get a drum lesson from Blake. Each lesson was a total mindblower and left me with months of new ideas and approaches to practice with. It doesn't hurt that he's just a cool dude that loves to geek out about drums as much as I do.   -Jason Aylward
I replied with a quick, "no problem" when Blake Fleming asked me to write a quick testimonial about his teaching and playing for his website. I quickly discovered that it was problematic for me to condense my opinion of him into a quick headline/sound bite-style quote. He became my private teacher twenty years ago when I turned 16. Even in his early 20's, Blake was an exceptional teacher with a deep knowledge of music and drumming.

I studied with him privately for two years, and it was a very exciting and rewarding experience. He was just beginning to explore African field recordings, avant-garde music, and other "tribal"-types of percussion styles and adapting them to the drum set. As a performer, Blake demonstrated a great deal of intelligence in his ability to dissect such intricately contrapuntal patterns performed by an ensemble and orchestrate them for the drum set. As a teacher, he showed his patience and maturity in making those concepts accessible to a teenager who could have easily become overwhelmed by the material.

We parted ways when I began my studies in music at the university level. I moved to Nashville, TN to pursue a career as a professional drummer which led to my drumming on a world tour, six national tours in venues ranging from living rooms to stadiums, many major network television appearances, a #1 record, and a rewarding recording session career. I completed my doctorate in music from the University of North Carolina Greensboro in 2011. My dissertation was entitled, "The Study of Jeff Porcaro's Musical Style and the Development of an Analytical Model for the Study of Drum Set Style in Popular Music." I am currently Assistant Professor of Music at Winston Salem State University which is one of the sixteen constituent institutions of the University of North Carolina. The foundational teachings that Blake imparted were invaluable to me as a student, professional drummer, and educator.

Here's the hard part: as an individual that has spent 10 ½ studying music at the university level, I am thankful and fortunate to have been able to study the theory and history of music with some of the leading researchers in the field. One of my interests that has grown out of this is comparing the evolution of the drum set against the traditional music history curriculum. In the past 110 years (give or take a few years), the drum set has changed rapidly but has remained a common thread in the dominant commercial forms of music.

Each major era in music history (Baroque, Classical, Romantic, etc.) is introduced to music students through the work of the recognized "major" composers of the time period. The Baroque period had Bach, Handel, and Vivaldi (to name a few, I'm being brief). The Classical period had Mozart, Haydn, Salieri, and Beethoven. Beethoven, Wagner, Mussorgsky, Rimsky-Korsakov, etc. were all prominent in the Romantic era. Each of these composers made contributions to orchestral music that demonstrate their individuality, creativity, and mastery of their craft.

Similarly, the different genres and decades of modern commercial music have had their major drum set performers from Krupa and Webb, to Rich and Bellson, to Jones, Blakey, and Williams, etc. The one thing that every name that I have mentioned has in common is that all of these men have made musical statements that are unique and have rightfully earned their place in greater musical lexicon. I firmly believe that Blake Fleming is currently making a statement that carries a depth, a uniqueness, and is pushing the instrument forward in a manner that will be discussed and studied for generations. That Blake is not a household name among drummers, I think, can be compared to the phenomenon of other benchmark musicians/composers/artists not being appreciated in their respective eras.

I consider it an honor to have studied with Blake. Every drummer could benefit from lessons with him. He offers a unique perspective of the instrument that cannot be obtained from anyone else. Seeing him perform, getting a lesson, or having a conversation about music are opportunities that should not be missed. Blake Fleming is one of the great artists of this generation.     -Tony Artimisi
You gave me one groove & told me to create another groove from it. I came back the next week w/ a dozen(better than the original)!!!!! Oh wait, that was YOU BLAKE!!!! On you recital when you were 15 yrs old there were piano professors saying "I didn't know drums could sound like an orchestra." That was the beginning.     -Marc Waters
Blake Fleming is a True Wizard !!!!      -Jimi Zhivago
I began taking lessons from Blake at around the age of seven. I continued taking lessons from him until around the age of 15. During that eight years, not only did I have an amazing teacher, but I made a life long friend as well.
He is one of the most patient and kind people I've ever met. He taught me that drumming is more than just two sticks and a drum to beat on… drumming is music. He taught me that I am not just a drummer, I am a percussionist.
From the basic 26 to 40 snare rudiments (which without those, the basis for learning percussion is pretty much null and void) to a plethora of time signatures, Blake taught me to play what I felt, experiment, have confidence in myself as a percussionist and a person.
I will never forget my lessons with Blake. To this day, I still have my notebooks from my lessons and I go back and practice them. I still remember to watch my finger placement on my sticks, count out loud and take it slow until I learn the lick.
I've even considered taking lessons from him again. You cannot go wrong taking lessons from Blake. To me and to many others, he truly is one of the best percussionists in the world.
Oh and PS, practice your single and double stroke rolls on a pillow… you will never hear a cleaner roll after learning that kind of control!      -Christen McClintock
Blake Fleming is an encouraging teacher, who gets you on the right track to becoming a better drummer. He breaks down all the areas that need to be improved and fixes them. I have definitely grown through just a few months of learning from him, and look forward to the privilege of continuing lessons.        -John Marano
Until I had taken lessons with Blake I was a self-taught drummer for about 8 years. I felt like I was at a dead end and wasn't improving much so I figured I would give drum lessons a try. Even after the first few months of taking lessons there was a noticeable difference in my playing ability. I have been taking lessons with Blake for 3 years now, and I am very confident playing many different styles of music and am also much more confident in my ability to play live shows. Blake is an awesome dude to get to know and learn from. I would definitely recommend him to any drummer out there!     -Andrew Platt
Overall, I found your methods of teaching better than any other teacher I have taken lessons. The way you used "muscle memory" as one of the concepts in your teaching helped me a lot. I have been drumming for years now and learned so many things with you that I have not learned before. Also, it was nice just to be able to talk about life and all during our practices rather than just having some guy give me this boring monotonous lesson. I was pumped to go to every lesson rather than dreading it. I literally enjoyed the lessons so much, they were the reason I went and registered for rock combo next semester.  It was very productive and I honestly feel privileged to have taken lessons with you. Hopefully we'll be seeing each other again soon. Thanks so much for this semester!                      -Ian Mills
If it weren't for Blake I would have likely never progressed as a drummer.  Blake's incredible attention to detail allowed him to immediately target all of the bad habits I had accumulated through initially being a self taught drummer and worked with me to reprogram my mind and muscle memory.  What I used to struggle to play I can now play with complete ease and efficiency.                                   -Matt Esposito
With all of the teachers I have studied with, I have never made so much progress. For the first time in 10 years I can say I am a true musician thanks to Blake.     -Tom Barnhart
Blake systematically takes you through the ins and outs of the art of drumming, and he will make sure you get where you want to be. I noticed improvements within only a few lessons! From technique to stretching exercises, to fun latin odd time grooves, Blake covers it all. Really great drummer and an even better person.     -Dan Ainspan
This man completely changed everything I know about the instrument, and even myself. Sometimes when you're stuck in a rut, you think you need to grind the same routine even harder, when really you need a new perspective at what you've had all along. Not only was he a teacher, but a friend who I could confide in. Some of my favorite moments are of when we weren't even drumming. And here I am talking about him like he's dead… The dude is still very much alive and kicking harder than most people my own age, and I urge everyone, musician or not, to check out his site. Watch his videos and check out his all-drums record; people with no musical affinity I'm especially speaking to you, you will be surprised I guarantee!     -Julian Nottage